FINESSE
Music & Entertainment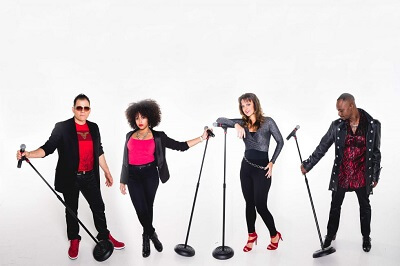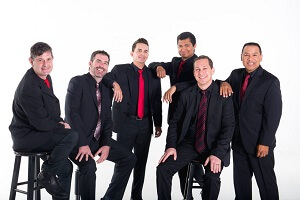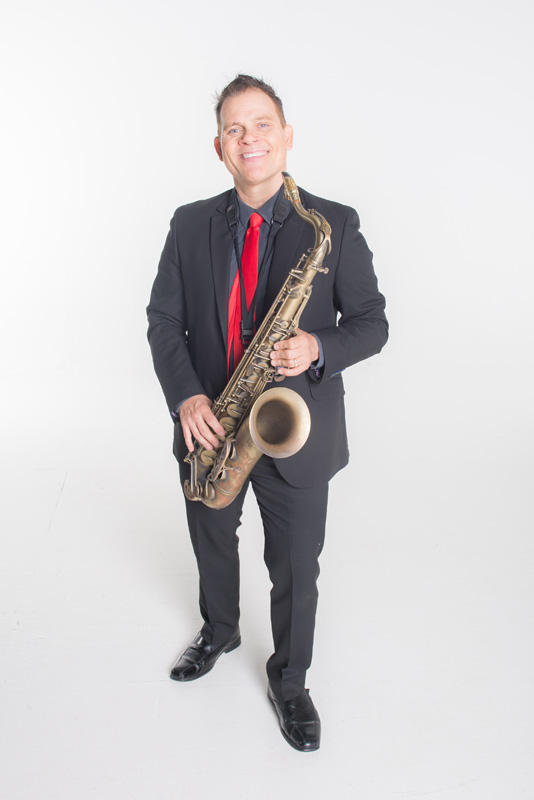 Looking for a fun and high energy Orlando wedding band? Need a band that is a step above the competition for your Florida corporate event? You've just found Orlando's favorite wedding and event band! The Finesse Party Band™, an Orlando wedding band availablle for distinctive weddings, corportae events, galas, fundraisers, and parties throughout Florida.
We feature four dynamic front vocalist entertainers who will keep your party jumping! Our members have had extensive training and experience performing at Orlando's various theme parks. We bring this same high level of quality and expertise to every wedding and corporate event we perform for.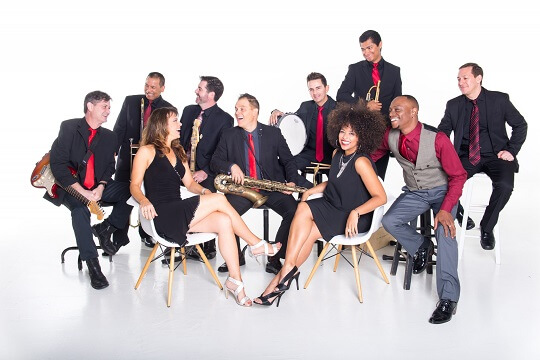 Couples Choice Awards
2021, 2020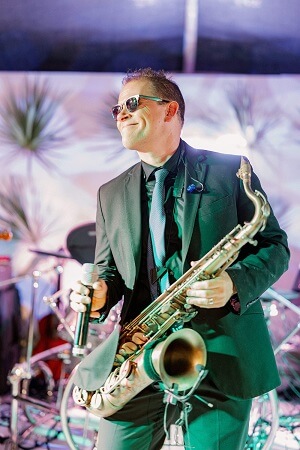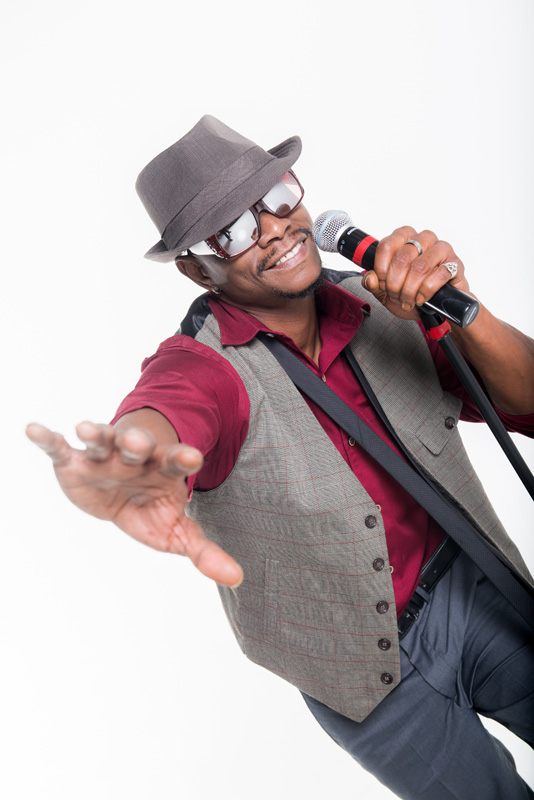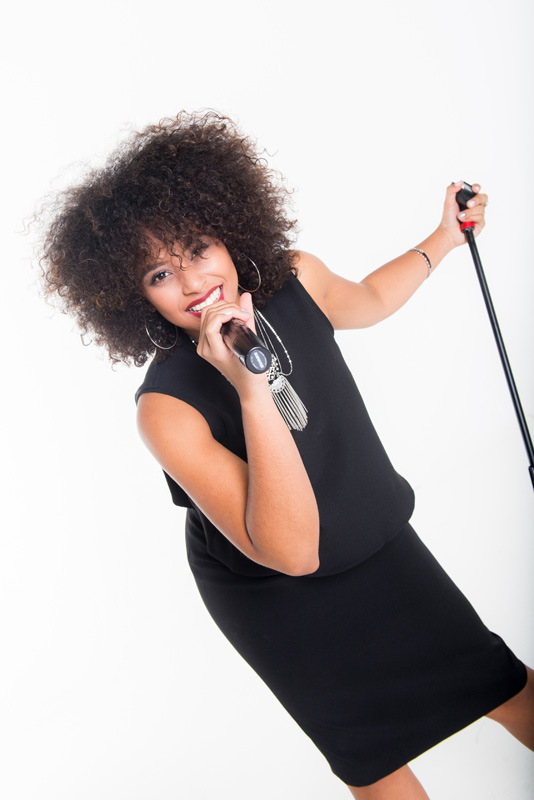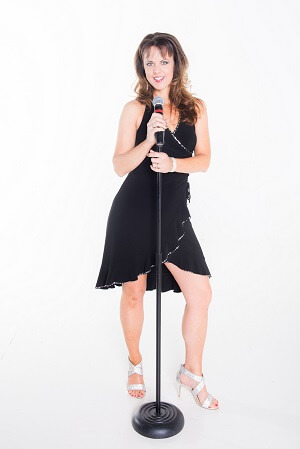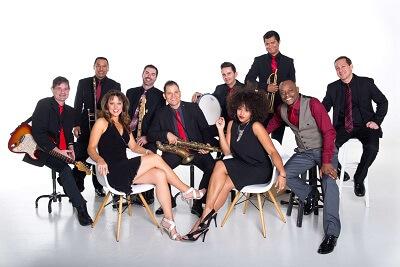 Weddings
Fun, fresh, exciting, and ready to spice up your wedding or event! We feature top-level and select talent.  From Motown to Bruno Mars, all performed in their entertaining upbeat and fun style!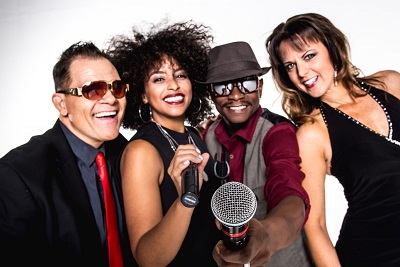 Corporate Events
The perfect choice for Florida corporate events.  All of our members are highly experienced performers who perform at Disney, Busch Gardens, and Universal Studios!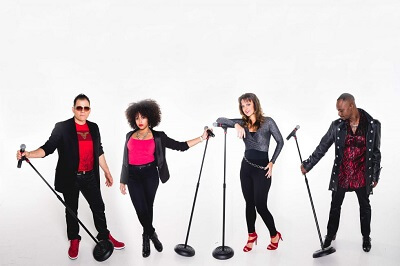 Parties
Contact us today to take your party to the next level!  We feature a one of a kind grouping of over the top performers who will have your dance floor packed!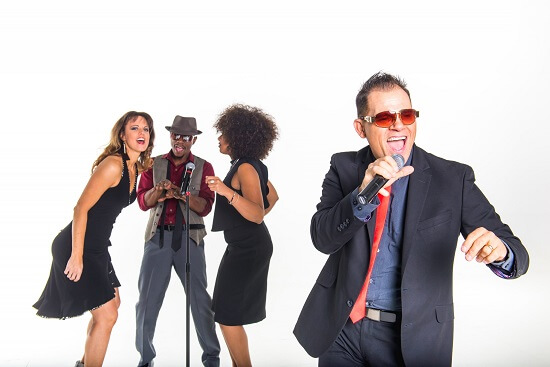 What type of events are you available for?
We specialize in weddings, corporate events, galas, fundraisers, country club events, and parties. Any event where high-quality musical entertainment is required.
How many pieces are in the band?
We offer our 10-piece group exactly as seen on our demo. This includes bandleader and Emcee Dave Martin along with our male vocalist and two female vocalists, bass, drums. guitar, keyboards, trumpet, and trombone.
Are you available as a smaller 5 – 8 piece group?
We are sometimes able to offer a smaller configuration on less popular non-Saturday dates.  We are a set group that always includes the same select members as seen on our demo and web page, so we prefer to book the full band when possible.  Beware of groups that offer themselves in many configurations such as a three to thirteen-piece group as these are typically agencies in disguise that may simply have a database of musicians that they piece together to suit any size desired. In these cases they may even book the same "band" several times on any given date as though it doesn't matter who is in the band!
How much space or size stage do you require?
We can work very comfortably on a stage 12′ deep by 24′ wide, and this is a very typical size stage for even the larger configuration. Certainly, a larger stage is even better as it gives our performers more room to move around, however, our thinking is to make sure there is plenty of space for the dance floor and to not overwhelm the room with a huge stage. We can also work without a stage, and in some venues, this is just fine maybe even preferable, however, having a stage typically makes for a better look and allows all of the guests to easily view the band when the dance floor is packed.
Can I have input on the song list?
Of course! We ask that our clients simply highlight a few likes from our song list while crossing off just a small handful as "don't play" (even if requested by one of your guests). The highlighted list along with some general information is all we need, and this allows us the flexibility we need to create the amazing parties we are associated with.
David Martin and Finesse Band made our wedding reception for our daughter the most memorable expereince it could possibly be. From their talented music to the wedding party introductions, they get five stars from me.
by Robert Bohannan
[/db_pb_slide]
"We had Finesse perform at my daughter's wedding. As the father, I did a lot of work selecting and working with the band. They were absolutely fabulous. Nobody wanted to leave the dance floor. They brought tremendous energy to our reception in addition to a great music performance. Very charismatic performers. They also arranged to have a trio play during our cocktail hour and that was great too. And very organized to - whether it was contracting, working with them selecting the music, or questions they were very prompt to reply to emails and the phone. You can't go wrong with this band. True professionals."
By Phil Elbert
[/db_pb_slide]
"We had the Finesse Party Band perform for our daughter's wedding. The dance floor was going all night! They were wonderful. They were flexible to accommodate our desired playlist, learned new songs for us, and were just sooooo much fun. Recommend highly!"
By Kris Elbert
[/db_pb_slide]
[/db_pb_slider]
LET'S MAKE YOUR EVENT AMAZING!
Address
Available throughout Florida
Email
Info@thefinessepartyband.com